2017 Review: The Moments, The Memories, The History
2017 was the year of Harry Kane. Despite banging in goals for years now, none of Kane's past seasons compare to his successes in 2017. During the year that was, the Englishman was prolific, really making a statement as a world class striker, and the best goal-scorer on the planet. Of all players, Kane topped the world goal-scoring charts in 2017 with 56 goals in 52 games, beating the likes of Lionel Messi, Cristiano Ronaldo and Robert Lewandowski. Due to his goal-scoring feats, Kane broke a 22 year old record set by Alan Shearer for the most Premier League goals in a calendar year, netting 39 in 36 league games. It didn't stop there for Harry though. In 2017, he became the first player in Premier League history to score six hat-tricks in a calendar year. Of these trebles, he scored two hat-tricks in two games on two occasions during 2017, becoming the first player in Premier League history to do so. Moreover, he was the only Englishman to score more than one goal for the national team in 2017, scoring 7 goals in 6 games for the Three Lions.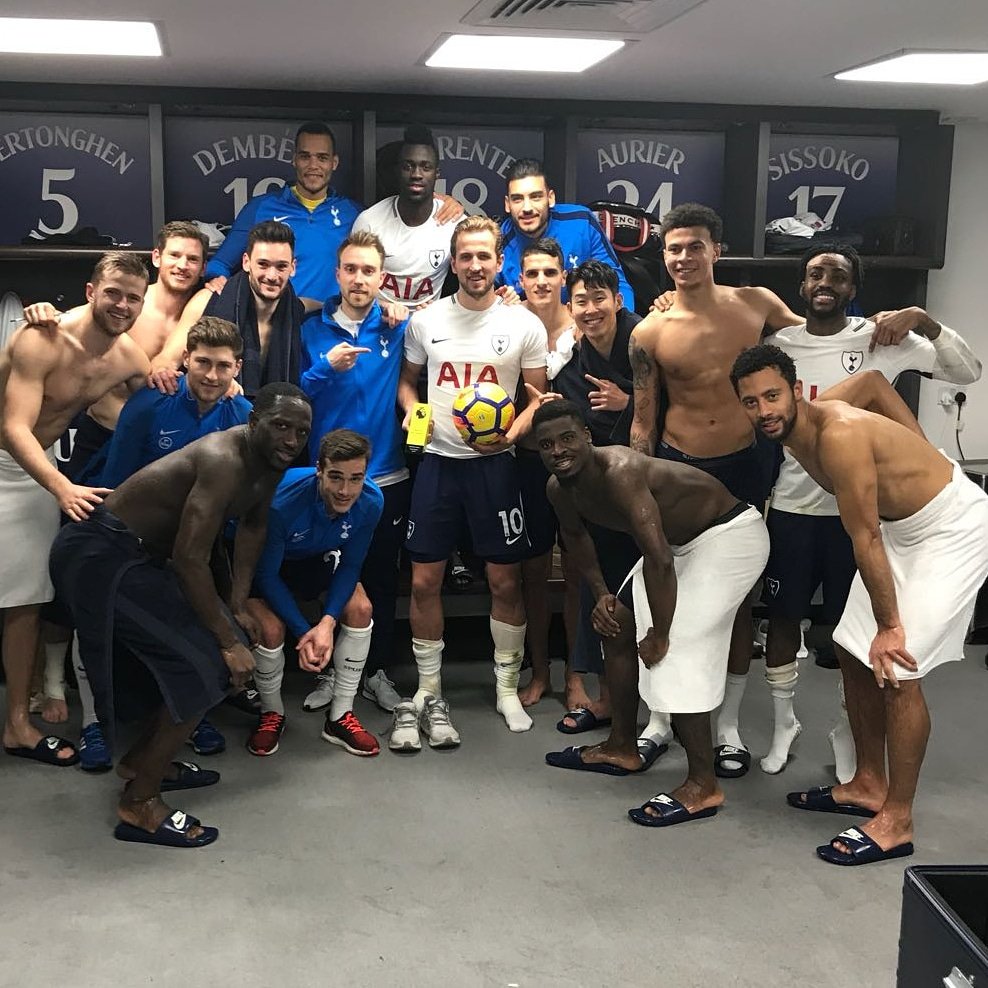 Iceland Qualify for their First Ever World Cup
What an amazing time it is to be an Icelandic football team supporter. 2016 saw Iceland qualify for their first ever European Championship and make it to the quarter finals, in what was the greatest footballing achievement for the nation. However, 2017 marked a more monumental milestone for Iceland – qualification for their first ever World Cup. Drawn in a tricky qualifying group alongside Croatia, Ukraine and Turkey, Iceland finished two points clear atop of the group, and as the highest goal scoring nation in the group. This enabled them to automatically qualify for the World Cup finals in Russia. As a result of Iceland's performances in 2017, in October they reached their all-time highest FIFA World Ranking of 18. Following this, the World Cup draw in December resulted in Iceland being drawn alongside Messi and co's Argentina, providing both Icelandic football players and fans with a lot to look forward to in 2018.
In 2017 we saw the dominance of Cristiano Ronaldo once again, with him claiming his 5th Balon d'Or, drawing level on awards with eternal scoring rival Lionel Messi. Despite this being an equal record setting amount of World's Best Players titles, the Portuguese icon vows to push on, with the target of 7 titles in his mind.
The level of consistency shown by Ronaldo over the course of 2017 was something to marvel at, with it being one of the highlights of the year. The 32-year-old lead Real Madrid to 4 titles over the course of the season in domestic, continental and intercontinental competition. Madrid were crowned champions of La Liga where Ronaldo scored 25 goals to lead all Madrid scorers and rank 3rd in golden boot award. To go with the La Liga title Madrid went back-to-back in the Champions League after defeating Juventus in the Final at Cardiff, where Ronaldo was named man of the match after picking up a brace in the game and finish with 12 competition goals to be the top UCL scorer.
Additionally, Madrid won the Super Cup and the Club World Cup where Ronaldo was once again the standout performer, to fill their trophy case for 2017.
Ronaldo's 2017 calendar year statistics:
Ø
La Liga (28 apps) – 17 goals
Ø
UEFA competitons (14 apps) – 19 goals
Ø
Domestic cups (3 apps) – 2 goals
Ø
International games for Portugal (11 apps) – 11 goals
Ø
48 goals in a total of 54 appearances
Ø
UEFA Best Player in Europe Award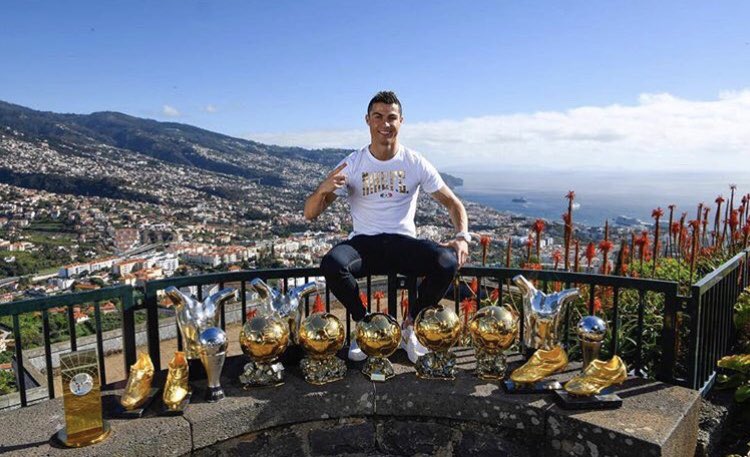 How much is enough – The increase in Football's transfer market
In the modern era we have seen astronomical amounts of money being spent on player signings all over the world. All the European "Big Boys" are doing it in an attempt to compete with each other in the arms race that is the world football. With the introduction of lucrative TV rights deals and big money cash bonuses for league promotion, UCL qualification etc., the market has exploded more than ever before, with 2017 driving it up to its highest peaks, even when it was previously thought that it couldn't get any higher.
In 2017 we saw the biggest transfer in the history of football with Neymar switching from FC Barcelona to PSG for €222 million, an enormous €128 million more than one of the greatest players of all time in Cristiano Ronaldo who swapped Manchester for Real Madrid in 2009 for €94 million. To add to this, 2017 saw excessive spending all over Europe as big money owners looked to lure the best players away from potential rivals.
Will this era of spending ever slow down? We are not sure, as almost instantaneous when the January transfer window opened for 2018, Coutinho was transferred from Liverpool>Barcelona for €120 million.
Over the course of recent years (especially 2017), player value and market value has dramatically increased, with 1 season of good form increasing a players value by ten-folds. Players like Dele Alli, Gabriel Jesus, Isco, Marcus Rashford and Naby Keita have seen their values all increase by €40 million or more. However, this is the conservative estimation of player value, with the expected fee to be highly inflated compared to the estimated market value, as seen by Virgil Van Dijk's January 1st 2018 transfer from Southampton to Liverpool for €78.8 million after his market value was estimated to be around the €30 million mark.
In 2017 we saw a whole host of big transfers, with a lot of them falling inside the top 50 highest paid transfer's fees in history.
The following list is of the transfers inside to top 50, with a further 8 not listed inside the top 100 – making a total of 21 players transferred in 2017 in the top 100 highest transfers ever.
And the prices payed for some players… Are they worth it comparatively to other great players in history??
Ø
Neymar - €222 million Barcelona>PSG
Ø
Kylian Mbappe - €145 million + €35 million future payment Monaco>PSG
Ø
Ousmane Dembele - €105 million + €45 million Borussia Dortmund>Barcelona
Ø
Romelu Lukaku - €84.8 million Everton>Manchester United
Ø
Alvaro Morata - €78.9 million Real Madrid>Chelsea
Ø
Benjamin Mendy - €58.2 million Monaco>Manchester City
Ø
Kyle Walker - €56.7 million Tottenham>Manchester City
Ø
Alexandre Lacazette - €52.4 million Lyon>Arsenal
Ø
Bernardo Silva - €50 million Monaco>Manchester City
Ø
Gylfi Sigurdsson - €49.2 million Swansea>Everton
Ø
Douglas Costa - €46 million Bayern Munich>Juventus
Ø
Tiemoue Bakayoko - €45 million Monaco>Chelsea
Ø
Nemanja Matic - €44.7 million Chelsea>Manchester United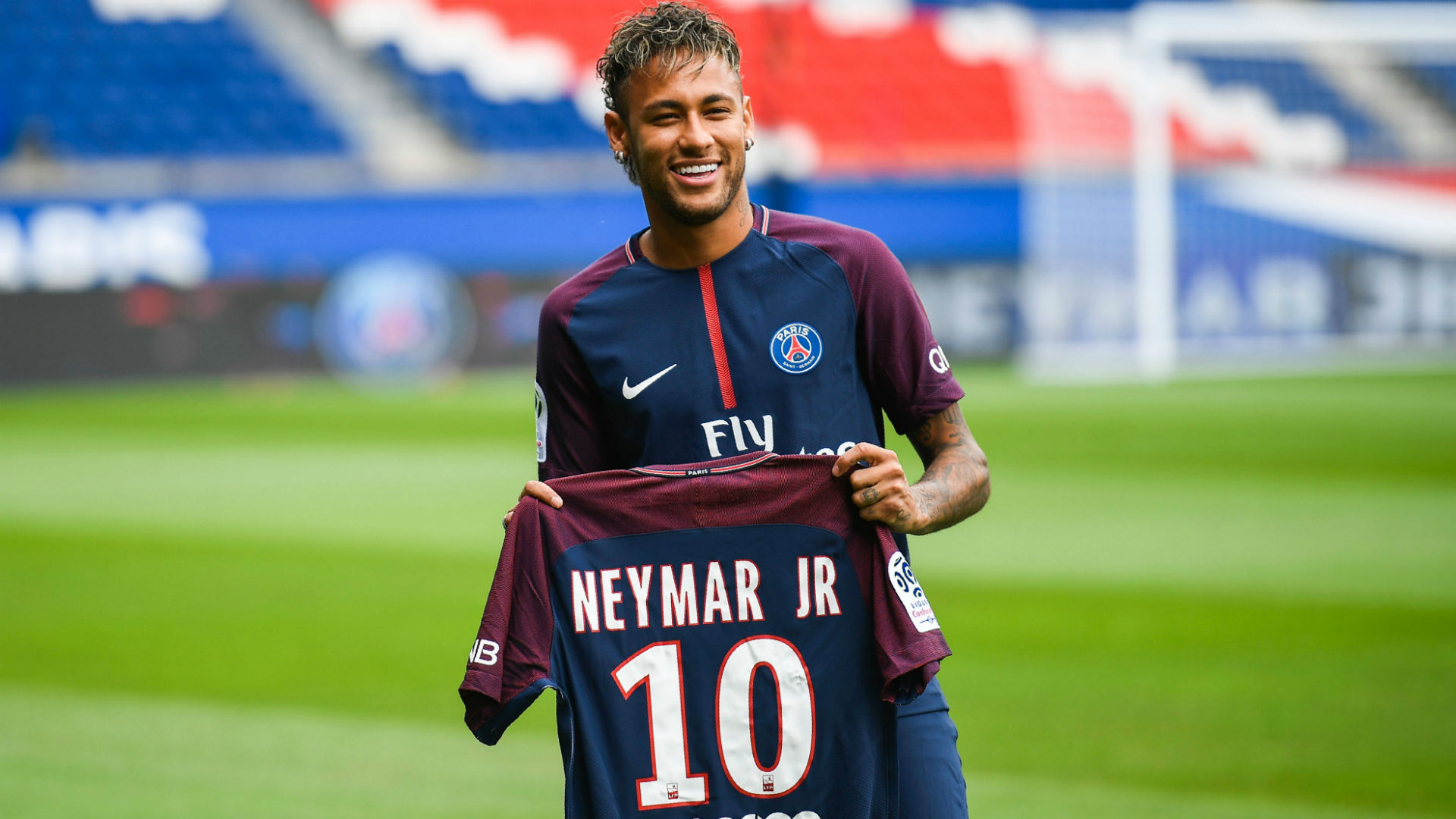 Each year, the footballing world is used to farewelling legendary players. However, 2017 saw more legends retire than we are used to. In total, eight legends of the game retired in 2017, each of whom have been iconic players for many years.
Frank Lampard was the first to retire, announcing his decision on February 2 2017. Lampard finished his career as Chelsea's all time leading goal scorer, and also with numerous awards such as the Ballon d'Or Silver Award in 2005.
On May 14, Dirk Kuyt finished up his career with 281 goals and 149 club assists. The legendary Dutch forward, who is the Netherlands'
6th most capped player of all-time, went out with a bang, scoring a hat-trick in his final ever game.
Next came the double retirement of Philipp Lahm and Xabi Alonso on May 20. Both Lahm and Xabi Alonso ended their careers with a combined 1341 club appearances, 227 national team appearances, two World Cups, three Champions Leagues, and 41 other trophies. Astonishing!

Following this, Francesco Totti emotionally finished up his career on May 28, after 26 years at Roma. The then 40 year old Totti left the game with 785 appearances, 307 goals and 126 assists for Roma, as well as a World Cup trophy which he won in 2006 with Italy.

Another double retirement came on October 22, with both Andrea Pirlo and Kaká hanging up the boots. The majestic Pirlo made 754 club appearances in his career, and will always be remembered for his class, winning the 2006 World Cup, and 'that Panenka' penalty against Joe Hart at Euro 2012. Despite playing for rival clubs AC Milan, Inter Milan and Juventus, Pirlo was, and still is, loved by all. Kaká ended his 529 game career with 161 goals and 128 assists. An owner of one World Cup, one Best Player in Europe Award, one Champions League, two Confederation Cups, and many more trophies, Kaká's greatest footballing achievement was beating Lionel Messi and Cristiano Ronaldo to the Ballon d'Or in 2007. No other player has beaten Messi and Ronaldo to the award since, highlighting how amazing a player Kaká was in his prime.

Finally, the great Xavi retired on December 7. Capable of doing things on the football field that no one else could, Xavi retired as the 7th most capped player of all-time, with 1088 official appearances in his career. He is also Barcelona's all-time appearance record holder (767), and 3rd in Spain's all-time appearance list (133). To go with this, he won 32 trophies in his career, including: one World Cup, two European Championships, four Champions Leagues and eight La Ligas.

With these eight players retiring, it means that we will never again see eight legends of the game grace a football field again. However, we will never forget them, and will always hold dear the moments, the memories, and the history they have left us with.