NRL SuperCoach - Low Ownership Players With Excellent SC Potential
Every NRL SuperCoach (SC) season, certain players are more popular than others. For example, this season, James Tedesco (41% own.) and Bryce Cartwright (51% own.) are owned by a large portion of players. Owning some players is essential, as they are such superb SC assets that not having them would impact your overall rank. However, if everyone owns the same players, a 'template squad' is formed, where most teams look the same. This results in players struggling to climb the ranks.
Due to this, NRL SC players should look to mix up their squads with highly owned players who are essential, but also lowly owned players with great potential to attain SC points. This will help you to stand out from the rest.
So, we at WFC have complied a list of what we like to call 'super differentials' (players owned by 5% or less of all SC players), and justified why our selections are deserving of your consideration.
Roger Tuivasa-Sheck | New Zealand Warriors | $533,700 | FLB | 3% Own.
RTS started off the 2017 season slowly, but finished in fine form, ending the year with 10 tries and 8 try assists, making almost 5 tackle busts per game. Despite New Zealand's failure, Tuivasa-Sheck will gain confidence from his superb personal performances during the World Cup. In 4 games, the fullback scored 3 tries, provided 4 try assists, busted 29 tackles and made 8 line breaks. SC players shouldn't be too worried about the rumours linking RTS to rugby union, and should seriously consider him as an alternative to popular players such as Tedesco, Trobjevic, Munster, Holmes or Ponga.
Dylan Edwards | Penrith Panthers | $510,900 | FLB | 1% Own.
After breaking into the Panthers starting line up last season, Edwards impressed and took over from Matt Moylan with ease. In his 16 appearances last season, Edwards broke on average 6 tackles per game, and was a constant threat to opposition defences. His return of 2 tries and 5 try assists is not amazing, but expect Edwards to build on this and excel in 2018.
Tautau Moga | Newcastle Knights | $461,100 | CTW | 2% Own.
As expected of a player in his first season as a starting team regular, Moga was inconsistent last season. However, when Moga had a good game, he was unstoppable, such as in round 13 against the Roosters when he scored 1 try, provided 1 try assist, made 2 offloads, 1 line break, 9 tackle breaks and 2 line break assists. This was not a one off, as he scored 1 try and made 4+ tackle breaks on numerous occasions in 2017. In 2018, Moga will only improve, and expect him to exceed his 2017 SC average of 52.0 points per game.
Brenko Lee | Gold Coast Titans | $508,300 | CTW | 0% Own.
The former Bulldog performed very well in 2017. In his 18 matches, he scored 3 tries and set up 12, averaging 57.3 SC points per game. This was off the back of a 2016 season where he scored 8 tries in 9 games, averaging 50.7 SC points per games. With over 2 offloads per game last season, Lee is a player who has the potential continue his rise as a SC points bearer, and could be one of the top scoring centre/wing options in 2018.
Euan Aitken | St. George Illawarra Dragons |
$470,400 | CTW | 4
% Own.
Euan Aitken has been a surprisingly consistent performer in NRL SC. In the past 3 seasons, he has averaged 50+ on each occasion. In this period, he has had a high ceiling, with season high scores of 92, 105 and 107. Despite missing the majority of last season, Aitken had his best attacking season ever. In just 12 games in 2017, he managed to score 6 tries and provide 1 try assist. In addition to Aitken's productivity, he also attracts points from evasive actions and meters gained. In the past three seasons, he has averaged 4 tackle breaks per game and 1 offload per game. Impressively, he has also averaged 124m gained per game in the past 3 seasons. Fit and raring to go in the 2018 season, Aitken will almost certainly start at centre for the Dragons this season. If he manages to get a full season under his belt, expect Aitken to reward his owners with regular hauls in 2018.
Luke Keary | Sydney Roosters | $521,400 | 5/8 | 2% Own.
Having enjoyed his best ever SC season in 2017 with an average of 58.8 and a season high of 126 points, Keary will only get better in 2018. The signings of Cooper Cronk and James Tedesco will improve Keary's stocks greatly, and expect him to achieve even greater attacking outputs this season than his 8 tries and 16 try assists in 2017. For those concerned about his jaw injury, expect Keary to line up at five-eighth come round one.
Matt Moylan | Cronulla Sharks | $526,100 | FLB - 5/8 | 4% Own.
Moylan has been one of the most consistently good SC performers over the past 4 seasons. Over this time, he has averaged 59.3, 63.0, 60.6 and 52.8, with season highs of 103, 115, 113 and 98. From 2015-2017, Moylan has provided 40 try assists and scored 14 tries in 50 games. Over this time, he has also averaged over 2 tackle breaks and 1 offload per game. At the Sharks, expect Moylan to be a far more important attacker than at the Panthers, regardless of whether he lines up at five-eighth or fullback.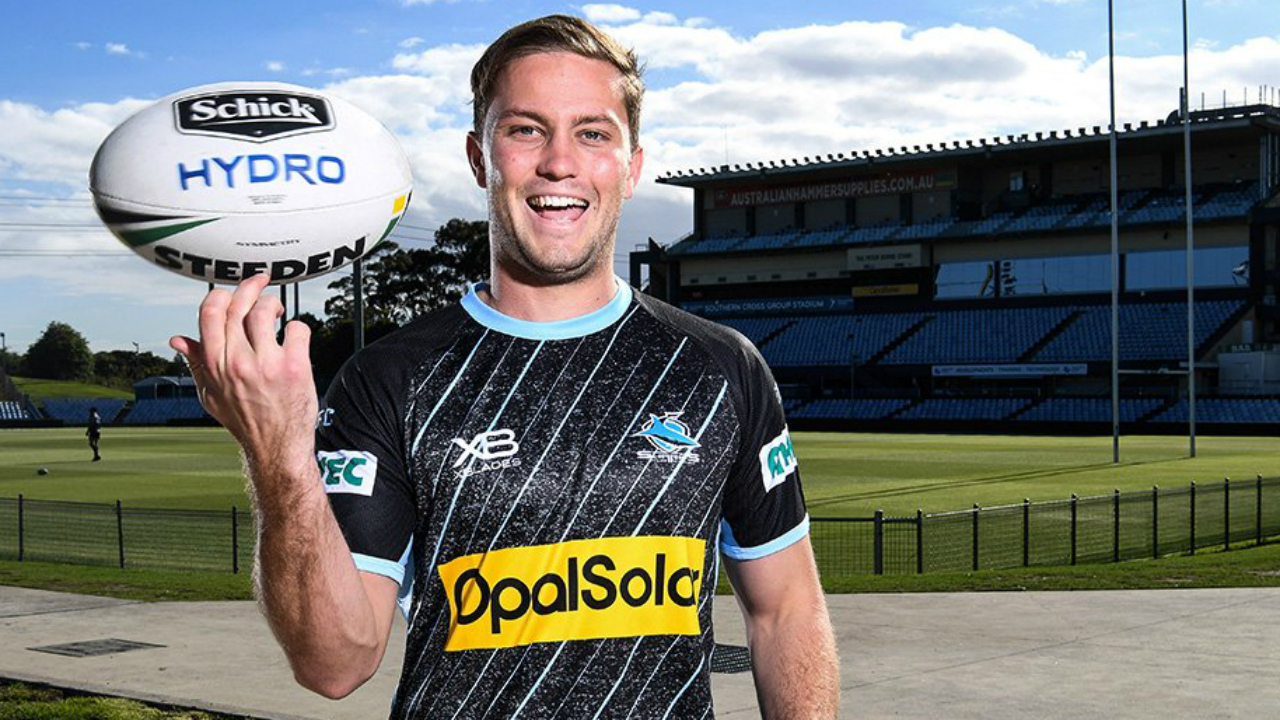 Brodie Croft | Melbourne Storm | $476,800 | HFB | 5% Own.
The man leading the race to be the Storm's first choice halfback post Cooper Cronk has to potential to be a far better SC asset than his predecessor. Cronk never averaged more than 60.0 in a SC season, but Croft is a more evasive player, as evidenced by his team of the tournament selection during the 2017 Auckland Nines. In 2017, Croft averaged 76.8 with a season high of 141 (Cronk's highest ever is only 130), thanks to 4 tries and 1 try assist in 4 games. Furthermore, Croft makes minimal errors, only registering 1 in his 4 appearances last season. The young halfback is one to watch in 2018.
Jamie Buhrer | Newcastle Knights | $487,000 | 2RF - HOK | 2% Own.
The Knights workhorse looks primed for a big season. Last year, Buhrer averaged 35 tackles per game, 8 hit ups per game, 1 tackle break per game and 1 offload per game. This helped him achieve an average of 54.9 from 16 matches. Buhrer is a highly consistent performer, averaging 50+ in the past 4 seasons, and in the past 7 seasons achieving top scores of 84, 101, 81, 94, 101, 83 and 89. This season, Buhrer's match involvement will be increased as he is expected to start the season at lock, boosting his SC stocks. He is also expected to spend time in the second row and also at hooker, meaning that Buhrer could well be an 80 minute player this season.
Curtis Sironen | Manly-Warringah Sea Eagles | $498,200 | 2RF | 1% Own.
The Manly second-rower was on fire last season until a serious pectoral injury ruled him out for about 10 games. However, this didn't prevent Sironen from having his best season ever. In 16 games, he averaged 25 tackles per game at a success rate of 91%. He also averaged per game 8 hit ups, 2 tackle breaks and 2 offloads. Most impressively, he scored 6 tries and assisted 1. This means Sironen rewarded his SC owners with an attacking return almost every second game. In 2018, Sironen will look to stay injury free continue his great 2017 form, which should see him increase his 2017 SC average of 56.1 points per game.
Dale Finucane | Melbourne Storm | $489,300 | 2RF - FRF | 4% Own.
Finucane really announced himself as a top class forward last season. In his 26 games, he was extremely consistent, averaging 33 tackles and 11 hit ups per game. His meters gained were also quite impressive, averaging around 10m per hit up. This highlights Finucane's great ability to gain base points, which means that his SC owners will most likely be rewarded with a score in excess of 50 even if he does not make an offload or score a try that game.
Ryan James | Gold Coast Titans |
$530,100 | FRF |
3% Own.
After an amazing 2016 season where he averaged 72.9 points per game, Ryan James fell back to Earth in 2017, averaging 59.7. However, his stats suggest that in 2018, he could return to similar 2016 heights. Base stats wise, James averaged 37 tackles per game last season, as well as making 12 hit ups and gaining 114m per game. To go with this, he also made 1 offload per game and 2 tackle breaks per game. Most impressively though, James is a try scoring machine, recording 20 tries and 4 try assists in the past 3 seasons. With a massive ceiling, scoring as high as 156 points in one game, James is a consistent performer with explosive potential. A move from prop to the back-row should also boost his involvement in attacking play.
Kaysa Pritchard | Parramatta Eels | $388,700 | HOK | 1% Own.
Pritchard started off the 2017 season so well, before it was cut short in round 15 by a serious knee injury. However, he returned in the Eels' semi-final loss to the Cowboys, and is all set for a big 2018. Before Pritchard's injury last season, he was playing 80 minutes most weeks, as Eels coach Brad Arthur prefers to choose a bench consisting of props, second-rowers and locks only. In these matches where Pritchard didn't have to share minutes at hooker last season, he averaged 43 tackles per game. His tackle success rate in the past 2 seasons has also been highly impressive, coming in at 92% and 93% respectively. One area that may concern SC players is whether or not Pritchard will even start, as Cameron King performed excellently in the role last season. Arthur has stated that he is unsure who his first choice will be this season, but many believe that Pritchard will get the role. If this is the case, SC players should expect Pritchard to be a very consistent performer due to his high tackle making output and success rate.
Apisai Koroisau | Manly-Warringah Sea Eagles | $515,500 | HOK | 2% Own.
Last season, Koroisau was arguably the second best hooker in the competition (first being Cameron Smith obviously), seeing him finish the year with a SC average of 58.1 points per game. As a SC asset at hooker, Koroisau is very appealing due to his ability to gain base points but also evasive/attacking points. Base points wise, Koroisau averaged 40 tackles per game last season. Although impressive, this could have been so much more had he not missed 123 tackles. SC players should not be deterred by this too much though, as Koroisau is getting into great positions to gain base points, and only has to work on his tackling slighting in order for his SC base points to increase dramatically. Also, Koroisau averaged 6 hit ups per game last season at 10m per hit up, adding to his base points from tackling. Further, Koroisau possess immense potential to gain evasive/attacking points, as he averaged 2 tackle breaks per game last season, scored 3 tries (=2nd most for hookers), assisted 6 tries (5th most for hookers), and made 8 line breaks (1st most for hookers). In 2018, expect Koroisau to improve and become an even better hooker and SC option.