Five PODs for the Run Home
Dallin Watenze-Zelezniak | Penrith Panthers | $394,100 | CTW/FLB |BE 22 | 1.9% Own
After suffering a hamstring injury against the Warriors in round 17, DWZ has been named to return this week against the Broncos. Since his move to fullback, he has averaged 29 points per game in pure base stats, and 15 points per game in evasive stats. Compared to the three most premium fullbacks in SuperCoach, DWZ is tracking quite well. Tom Trbojevic averages 27 points per game in base and 20 in evasive, Kalyn Ponga average 21 in base and 19 in evasive, and James Tedesco averages 31 in base and 20 in evasive. These three fullbacks are ahead of Watenze-Zelezniak though due to their superior creative and scoring involvements. However, you'd probably want to bring DWZ in as a CTW though. Comparing his stats since his move to fullback with some of the most popular CTW options in SuperCoach, the Kiwi flyer is doing much better. Esan Marsters (31 base/18 evasive) and Latrell Mitchell (19 base/17 evasive) are both goal kickers so have a clear edge over DWZ, but they don't do noticeably better than Watene-Zelezniak in base and evasive stats. Neither do Euan Aitken (33 base/14 evasive) or Alex Johnston (18 base/16 evasive). So, if DWZ can just add a few more tries and try assists to his game, he can be right up there with the best CTW options in SuperCoach. Over the past two rounds, DWZ has shown signs of doing this, averaging 62 points per game thanks to 1 try, 2 line breaks, 1 try assist, 1 line break assist, 1 offload and 9 tackle breaks. With five matches in the final seven rounds against teams in the top seven for most points conceded (Broncos, Sea Eagles, Raiders, Titans and Knights), DWZ could be set to continue his current form throughout the run home, making him very appealing.
Michael Chee-Kam | Wests Tigers | $388,800 | 2RF/CTW | BE 40 | 1.2% Own
With Chris Lawrence out until round 25 with a torn hamstring and broken hand, Michael Chee-Kam will slot into the Tigers starting side on the left edge backrow, most likely becoming an 80 minute player. Although MCK's seasonal average is 45, he has averaged 59 points when playing 45+ minutes. In his two 70+ minute matches at second row this season, his base has been excellent, averaging 53. Moreover, Chee-Kam is a prolific offloader and tackle breaker. In his eight matches playing 45+ minutes, MCK has averaged 15 evasive points per game. To put this in perspective, Andrew Fifita is averaging 19 evasive points per game this season, whilst Marty Taupau has averaged 18, Jason Taumalolo 14, and Angus Crichton only 13. Additionally, the Tigers' remaining fixtures are against teams that rank high for points conceded against 2RFs – Rabbitohs x2 (4th), Bulldogs (3rd), Knights (8th), Raiders (2nd), Dragons (7th) and Sea Eagles (6th). This boosts Chee-Kam's SuperCoach potential for the run home. With the CTW position looking so bleak, bringing Chee-Kam in there as a POD would be a very safe move given his base stats and the fact that he is now an almost certain 80 minute forward.
Mitchell Moses | Parramatta Eels | $319,700 | 5/8/HFB |BE 57 | 4.4% Own
Mitchell Moses and the Parramatta Eels are having a shocking season. However, if you're a very brave person and have trades to burn, think about having a punt Moses. Over the past two years, Moses has exploded post Origin, averaging 77 in 2016 and 68 in 2017. Last year, out of the seven matches post Origin III, the Eels half scored three tons. Although Moses' average this season is only 40.1, he has averaged 55 points per game at ANZ Stadium (not counting his injury affected 11 points in round 13), which is respectable. In fact, his ANZ Stadium average of 55 is higher than Cody Walker's average at the venue (53). Many SuperCoaches are turning to Nathan Cleary as a POD for the run home, but Cleary isn't setting the world on fire, only averaging 47 points per game since his return from injury. With the Eels playing 5/7 remaining games at ANZ stadium, including games against the leaky Bulldogs, Titans and Cowboys, Moses could be worth a punt.
Josh Papalli | Canberra Raiders | $609,800 | 2RF |BE 101 | 3.9% Own
Since Papalii's move to lock, he has gone full beast mode, averaging 73 points per game over his eight games in the position. In terms of other 2RFs in the competition, had Papalii been playing lock all season, he would have the 2nd highest average out of all 2RFs (only trailing Rhyse Martin). Also, Jason Taumalolo is currently the highest overall point scoring 2RF in SuperCoach with 1162 points, but Papalii would be on 1241 points had he played as many games as the Cowboys superstar, and played at lock all season. Of Papalii's 73 point average, an average of 52 points has come in pure base stats, with another 12 per game in evasive stats. Two major areas that make Papalii so appealing are his minutes, and his penchant for attacking stats. Firstly, Papalii has averaged 69 minutes per game during his eight matches at lock. With his work rate and ability to break tackles and offload, a 69 minute player in the middle of the field like Papalii is near SuperCoach gold. Moreover, during Papalii's eight games in the number 13 jersey, he has registered a try or try assist in half of them, and he has also gone very close to the try line on a few occasions. So, if you buy Josh Papalii, you would be almost guaranteed to get 60+ points from him per week, but there would also be a huge upside, which is just what we're looking for at this time of the season.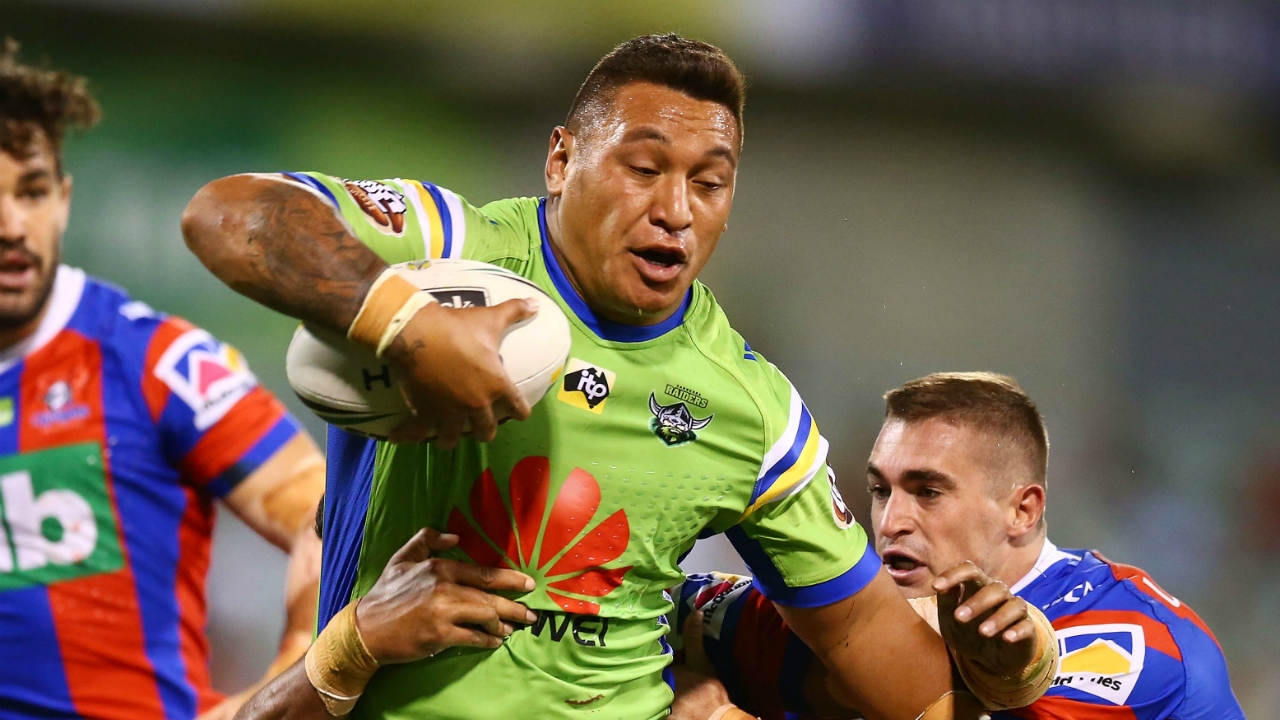 David Klemmer | Canterbury-Bankstown Bulldogs | $504,100 | 2RF |BE 55 | 2.1% Own
After some average form to start the season, 'Big Klem' has been exceptional over the last six weeks. During this time (excluding the Bulldogs' round 15 demolition by the Titans), Klemmer has averaged 21 runs per game. This has led to the big man averaging 54 points per game in pure base stats over this period, only slightly less than popular 2RFs Jake Trbojevic (60), Jai Arrow (59) and Jason Taumalolo (58). Taking so many hit-ups per game and making around 25-30 tackles, Klemmer could easily average 60-65 in base from now until the end of the season if he converts some of his <8m runs in 8m+ runs, which is definitely achievable. Whilst Klemmer's evasive stats have been somewhat inconsistent, he almost always manages at least 1 offload and 1 tackle break per game, which makes him that little bit more appealing. With this said, perhaps the most tempting thing about Klemmer is his opponents in the run home. In the Bulldog's final seven games, they play some worst defending teams against 2RFs – Eels (=2nd), Tigers (=2nd), Broncos (=2nd), Sea Eagles (6th), Warriors (3rd), Dragons (7th) and Sharks (1st). So, as a strong PPM player averaging 1.18 points per minute over the aforementioned period of time, Klemmer should be a go to POD for the run home.