Lessons Learnt from the 17/18 FPL Season
Pre-season form isn't as important as people think
Undoubtedly, the form of players in pre-season is important as it provides an indication of whether or not they will nail down a starting spot come the beginning of the season.
However, last season taught us that FPL managers read into this form too much.
In this way, some players who had solid pre-seasons were backed by many FPL managers to score well in FPL, despite not having proven themselves as reliable FPL assets before. Moreover, tried and tested FPL assets who endured a lacklustre pre-season were ignored. As a result, when the season began the in-form but unproven players were preferred to out of form but more experienced players, which did not turn out well for many.
For example, Tom Carroll was a highly popular FPL asset at the start of last season. This was due to his pre-season form, where he provided three assists in one match, was heavily involved in Swansea's attacking play in other games, and also became Swansea's first choice set-piece take post Gylfi Sigurdsson. Carroll was priced at £4.5m, and this made FPL managers excited, as they believed he could be a solid 4th or 5th midfielder that saves them money. However, Carroll disappointed. It took him eight matches to register his first assist, and he only provided four assists in the whole season to go with his zero goals.
The same occurred with Jay Rodriguez. Priced at £6.0m, J Rod netted a couple of goals in pre-season and looked very sharp. FPL managers thus believed that Rodriguez had the potential to replicate his outstanding 2013/14 season where he netted 15 PL goals. Subsequently, despite netting only five goals over the two seasons after 2013/14, Rodriguez's ownership percentage rose, and FPL managers planned to use J Rod as a regular starting XI player in FPL. Like Carroll though, his pre-season form vanished once the PL season began. The West Brom forward netted only two goals in the first five months of the season, and ended the 2017/18 season with 7 goals thanks to a run of form from GWs 31-34.
Furthermore, one of the greatest FPL players of all-time, Sergio Agüero, entered the 2017/18 season off the back of a pre-season where he did not fire regularly. There was also much suggestion that he would lose his starting place in the Manchester City side to Gabriel Jesus. These factors led to the ludicrous belief that Agüero was past his peak. Due to this, he entered the FPL season with <10% ownership. Once the season began, Agüero proved doubters wrong, netting six goals and providing three assists in his first five starts of the season, only being benched once in the first two months of the competition. Whilst Agüero was doing this, some FPL managers sat by with Carroll and Rodriguez as well as the likes of Christian Atsu, Andros Townsend and Steve Mounie in their starting XIs each week.
Therefore, the lesson here is that planning to start unreliable players such as Carroll or Rodriguez based on some positive pre-season form is not a good idea. Instead, FPL managers should prioritise selecting tried and tested FPL players such as Agüero, and only start the likes of Carroll or J Rod if they begin to excel against PL opposition during the season.
Don't hesitate to follow the crowd
Each season, people (such as myself) love selecting differentials in their FPL sides and captaining these lowly owned players to stand out from the crowd. FPL managers also do this in an attempt to improve their rank by selecting a differential who they believe will outscore the highly owned players.
However, last season in particular showed us that FPL managers should not hesitate to regularly captain players with a high TSB% and captained by the large majority of FPL managers that GW.
This was so through the exploits of Mo Salah. We all know how good Salah was last season. He was an FPL machine, hardly ever blanking and returning large hauls most weeks. However, for some reason I only captained Salah three times all of last season. Yes, you read it right; only three times. I finished with a rank of 380k, which I think is quite good considering that I only captained Salah three times. I know of other FPL managers in the same boat as myself, who found themselves either captaining 'safe' options such as Harry Kane or differentials most weeks, whilst Salah sat there with the vice-captain on him. This did not pay dividends for us.
Those managers who finished with high ranks such as the top 10,000 captained Salah on more than 50% of occasions. However, this isn't to say that these managers didn't take risks on differentials. In fact, quite the opposite, and that is why they reached their higher rank. Successful FPL managers last season took risks on differentials to set them apart from the rest, but rarely captained them. Instead, they would continue to captain a safe option such as Salah, but seek to propel themselves up the rankings by transferring in differentials such as Son, Ramsey or Arnautovic.
This should be a lesson for all serious FPL managers. Captain safe options such as Salah to protect your rank, and seek to overtake others by transferring in differentials, but captaining them sparingly.
Using your chips outside of the double gameweeks (DGWs) should not be feared
Ever since chips were introduced into FPL, the main strategy of use by FPL managers has been to save them up until the end of the season, and use them over the double gameweeks.
For the Free Hit chip, this is the most effective way to use it.
However, last season demonstrated that FPL managers may be better off using their Triple Captain (TC) and Bench Boost (BB) chips earlier in the season.
Throughout the season, top performing FPL assets such as Salah, Kane, Agüero and Sterling all excelled, regularly registering scores of 10+ points. Despite these exploits though, FPL managers continued to hold their chips until the DGWs. This then backfired on many.
Towards the end of the season, numerous PL managers began to rotate their sides as fatigue caught up with players and teams competing in European or other domestic competitions wanted to keep their star players fresh. This wreaked havoc for FPL managers using their TC and BB chips.
For example, during DGW37 last season, Manchester City had two dream match ups – HUD/BHA. As a result, many turned to Raheem Sterling as their TC, but Sterling only played one of these matches, and blanked in the other. Similarly, Chelsea had two plump DGWs (GW34 vs sou/bur and GW37 v LIV/HUD). However, go-to FPL asset Eden Hazard was benched once in each of these GWs. Although not at the end of the season, Tottenham had a DGW in GW22 vs swa/WHU. A large number of FPL managers thus put their TC chip straight on Harry Kane, before Pochettino rested Kane in one of these matches.
Furthermore, rotation madness also ruined many people's BB. With the aim of filing their squads with as many DGWers as possible, FPL managers clamoured to bring in the likes of Davies, Bellerin, Otamendi, Willian, Son and more, often taking point hits to do so. However, all of these popular DGW options were rested in at least one of their DGW match-ups, making the transfer of them in for a single GW player pointless.
Last season, some of the more successful FPL managers used their TC and BB chips earlier in the season. They did so in GWs where their players had favourable fixtures, were in form, and guaranteed to start, such as TCing Harry Kane vs hud, Mo Salah vs WAT, or Eden Hazard vs NEW, or transferring in such players to use their BB.
So, you may be better off waiting for these opportunities and capitalise on them whilst you can, rather than wait for the DGWs were rotation may ruin your plans.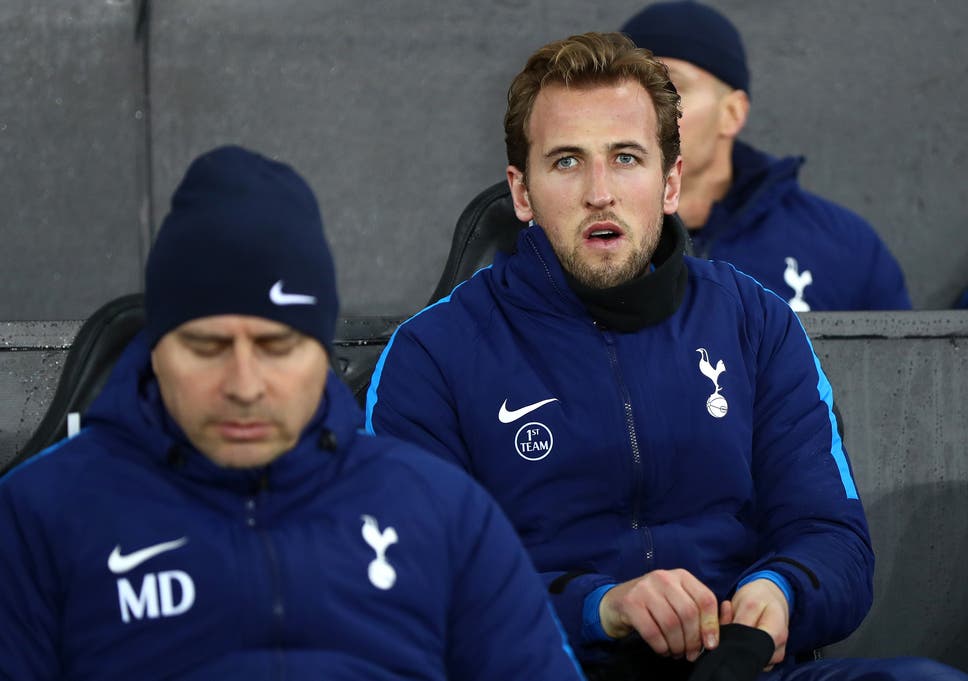 Playing in the Premier League is a big test for newbies
Whenever a player who has excelled elsewhere arrives in the PL, FPL managers begin licking their lips and talking up these players as potential FPL gems.
However, last season highlighted that no matter how good a player is in other leagues, coming to the PL is a whole different ball game.
Other European leagues such as La Liga or the Eredivisie have quality players. Despite this though, such leagues are far less physical than the PL, and of a lower intensity. Moreover, the English League Championship is arguably more physical than the PL, but of a far lesser quality than its first division counterpart.
As a result, it is common for PL newbies to really struggle in their first few months, or even the entire season, when they first arrive in the PL. In this way, they fail to replicate their attacking or defensive exploits elsewhere in Europe or England, and take much time to adjust to the pace, quality and intensity of the PL.
For example, Alvaro Morata and Alexandre Lacazette both arrived in the PL for the first time at the start of last season, coming off the back of large goal hauls in Italy, Spain and France. Thus, their TSB% in FPL was high come GW1. As the season progressed though, neither player lived up to expectations, as they both regularly failed to find the back of the net and experienced periods in and out of their respective teams.
The same applied to players from promoted teams. In their final seasons before being promoted to the PL or joining PL sides, Anthony Knockaert (15 goals/9 assists), Tom Ince (14 goals/8 assists) and Tammy Abraham (23 goals/4 assists) were all regarded as some of the best attacking players in the Championship, and upcoming PL stars. As a result, their FPL TSB% were high with many hoping that they could emulate such attacking returns in the PL. This was not the case though, and each player struggled to make an impact in the top tier of English football last season.
Therefore, be careful when selecting PL newbies in your FPL side, and do not expect them to seamlessly carry over their form from other leagues in their new league.
This one is a very simple lesson and is relevant to idiots such as myself.
I bought him in GW4 for his favourable run of fixtures (HUD, wba, TOT, SWA, bur, BHA, cry). Carroll then blanked against the Terriers and Baggies, before blanking again and picking up yellow cards against Spurs and the Swans, and topped this all off by getting sent off 27 minutes into West Ham's trip to Burnley, subsequently receiving a suspension.
Owning Andy Carroll is the stuff nightmares are made of.